Out Now!—David Wilcox returns with his first album in four years
The View From The Edge
Those who know David Wilcox's work know how exhaustively he pours his heart and soul into his songwriting and recording. It's his technical ability and meticulous craftsmanship that elevate this work, as he employs an impressive repertoire of tunings and cut capos in his unique approach to the guitar. More than anything, however, it is the intimate storytelling and the deeply held messages of Wilcox's lyrics that are taken to heart and held so closely by his listeners. On May 11 the beloved singer-songwriter returns with The View From the Edge, his first album since 2014's Blaze. It's an album that reflects four years of thinking, writing, crafting, playing and life.
Photos
When using these photos, please include the accompanying photo credit. These photos are strictly for publicity purposes. Please contact us if you are interested in any other kind of use of a photo.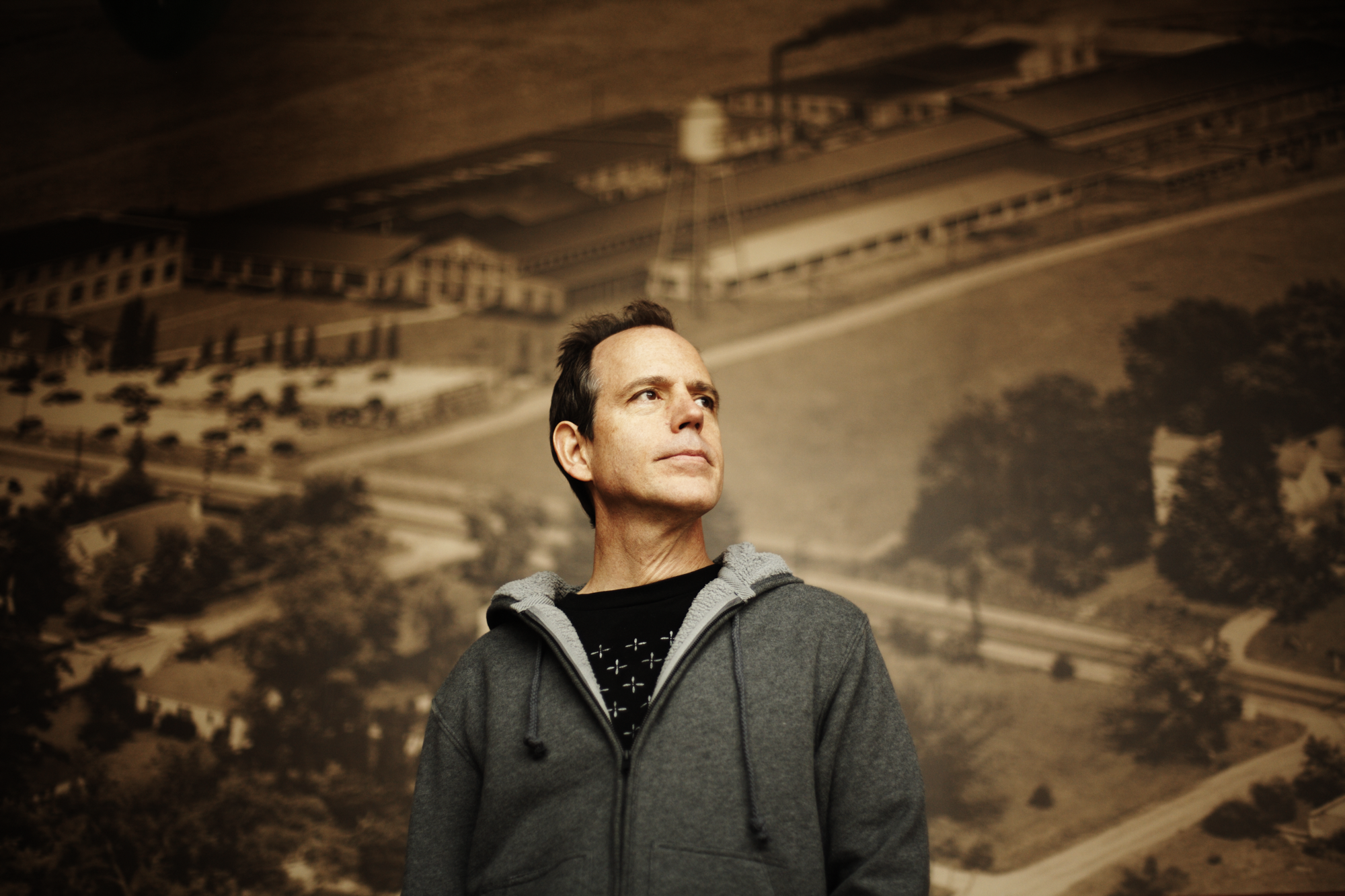 Biography
Cleveland-born David Wilcox is a father, a husband, a citizen and a songwriter, now 20 records into a career marked by personal revelation and wildly loyal fans. His lyrical insight is matched by a smooth baritone voice, virtuosic guitar chops, and creative open tunings. Considered a 'songwriter's songwriter', his songs have been covered by artists such as k.d. lang and many others.
Wilcox released an independent album in 1987, was a winner of the prestigious Kerrville Folk Festival New Folk award in 1988, and by 1990 his A&M Records debut, How Did You Find Me Here, had sold over 100,000 copies. His latest record is The View From the Edge (2018).